How to make the most of EduCorp online

Step 1: Complete your Profile

Aspects of your profile will pre-populate the site on log in and make processes flow seamlessly.

By selecting role and interest tags you enable Web 3.0 site customization. 

It's all about me

Step 2: Personalise the "Heutology"

Connect your blog, ePortfolio or community links in the collaboratory.

This ecosystem aggregates your knowledge and experience and produces evidence of such, for future endeavours and professional learning.

Explore!

Step 3: Investigate the elements of our professional space

We recommend starting at the "WOTs What" – this is a reference centre with links to industry based essentials.

The "Noticeboard" may house the treasures you have been searching for…

What next?

Now that you have Registered, become an educorponline.com Member.

EduCorp is a social enterprise/consumer community which means that you will access features of the site that are for Members only.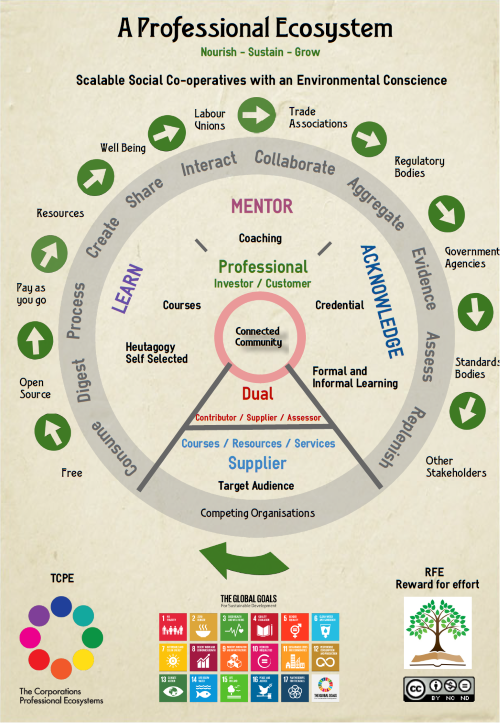 Infographic: how are we progressing on the Sustainable Development Goals?
Emil Jeyaratnam, The Conversation and James Whitmore, The Conversation
The Sustainable Development Goals, which will take over from the Millennium Development Goals after this year, will guide efforts to reduce poverty and improve well-being up to 2030, without destroying the earth. There are 17 goals, further broken down into 169 targets. Click through the infographic below to see how countries are progressing and what remains to be done.

Emil Jeyaratnam, Multimedia Editor, The Conversation and James Whitmore, Editor, Environment & Energy, The Conversation
This article was originally published on The Conversation. Read the original article.
EduCorp Profiles

Educator
Student
Supplier
Organisation

Silos to Safe Zones

Did you know?

Educators spend 2-15% of their net wage on work related expenses.